The holiday season is a time of joy, celebration, and togetherness. It's also a time when we open our doors to family and friends, welcoming them into our homes to create lasting memories. However, with the joy of hosting comes the responsibility of ensuring your home is in tip-top shape. That's where holiday house cleaning comes into play. Come, and we'll walk you through the steps to prepare your home for the holidays, making it sparkle and shine. Let's get started with your holiday house cleaning checklist.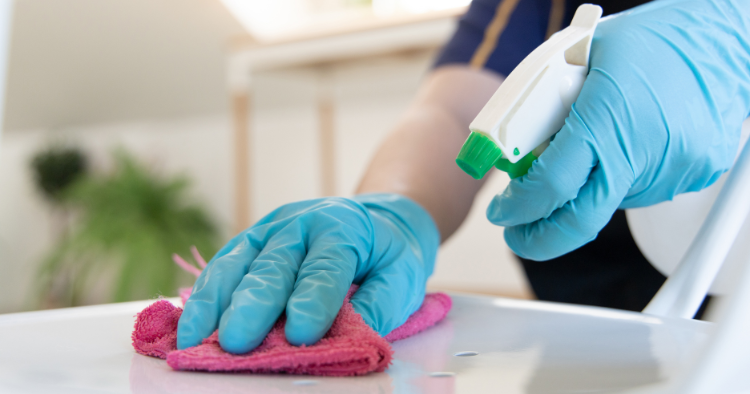 Holiday House Cleaning: Where to Begin
The prospect of cleaning your entire home before the holidays can be overwhelming, but with a well-organized plan, you can tackle the task efficiently. Here's where you should begin: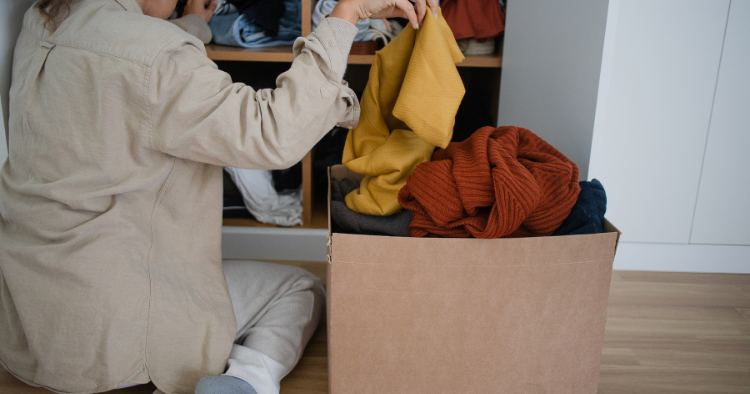 1. Declutter Your Space (Holiday House Cleaning #1)
Before you dive into deep cleaning, declutter your space. Remove items that you no longer need such as worn out clothes and broken toys. Make space for decorations and the extra items that often come with holiday celebrations.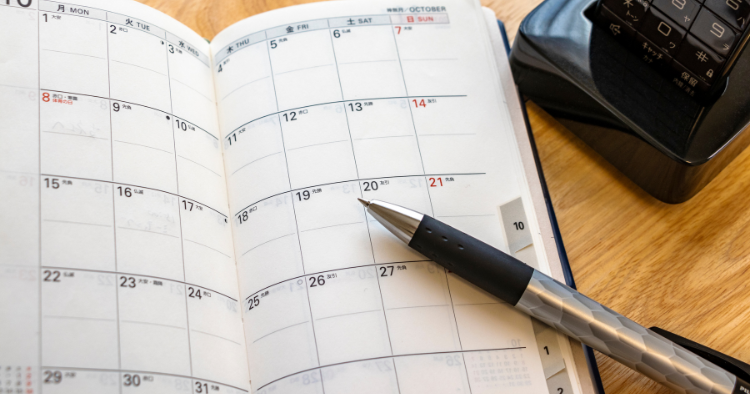 2. Create a Holiday Cleaning Schedule (Holiday Cleaning #1)
Set a realistic cleaning schedule. Break the tasks into manageable portions and allocate time to each. This will prevent you from feeling overwhelmed and ensure that you can complete your holiday house cleaning with ease.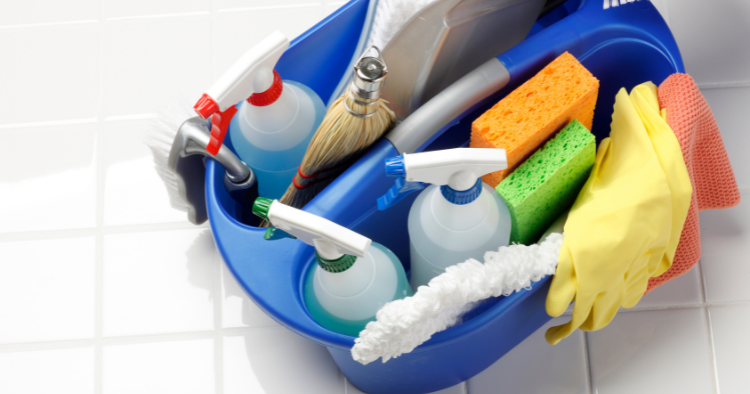 3. Gather Your Cleaning Supplies (Holiday Cleaning #2)
Make sure you have all the necessary cleaning supplies on hand. This includes cleaning solutions, disinfectants, scrub brushes, all purpose cleaner, microfiber cloths, and garbage bags. Having everything at your disposal will save you time and frustration.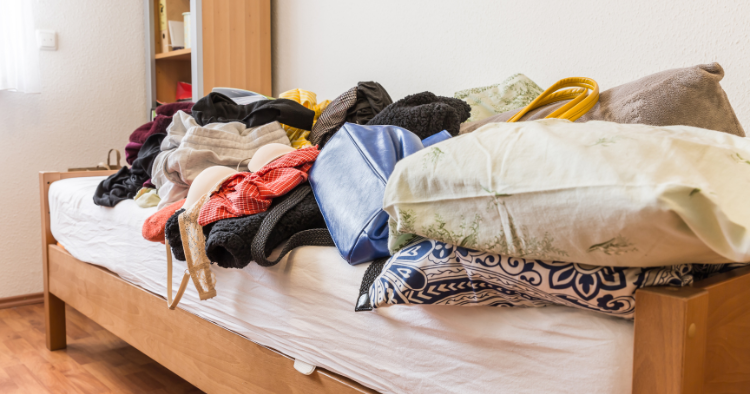 4. Focus on High-Traffic Areas (Holiday Cleaning #2)
During the holiday season, certain areas of your home will experience more foot traffic than usual. Concentrate your efforts on these areas, which may include the living room, kitchen, and guest bathroom.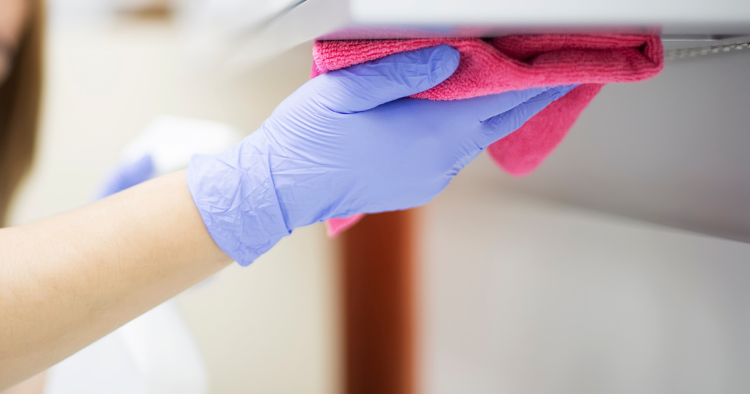 5. Dust and Wipe (Holiday Cleaning #3)
Dust and wipe all surfaces, including shelves, countertops, and decorative items. Dusting is essential to maintain a fresh and clean environment, especially when you're bringing out holiday decorations.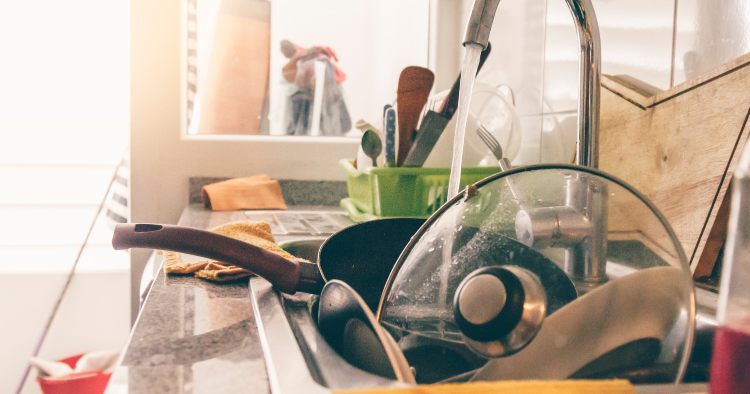 6. Address the Kitchen (Holiday Cleaning #3)
The kitchen is often the heart of holiday celebrations. Clean appliances, scrub countertops, and ensure all dishes are done. A clean and organized kitchen will make meal preparation and entertaining a breeze.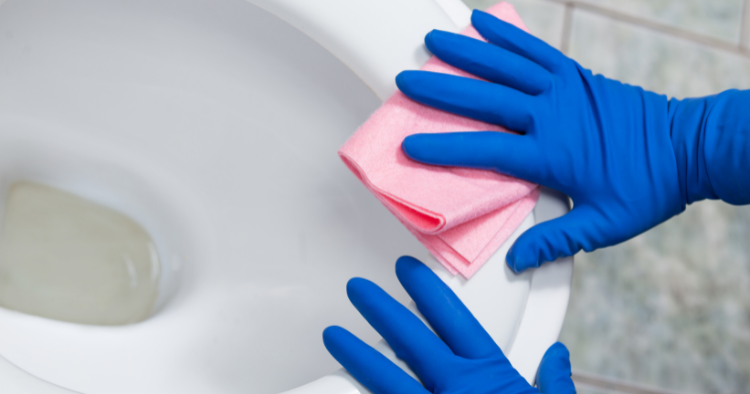 7. Deep Clean Bathrooms (Holiday Cleaning #4)
Guest bathrooms require extra attention. Scrub and disinfect all surfaces, replace toiletries as needed, and make sure the bathroom is stocked with fresh towels and essentials.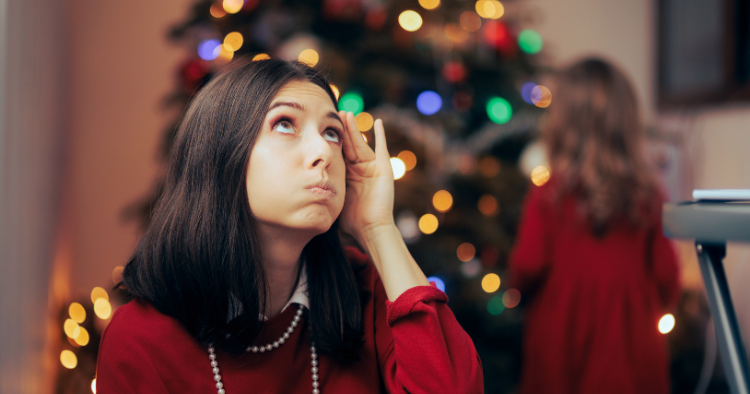 Holiday Cleaning: Special Considerations
While the core of your holiday house cleaning checklist remains consistent, there are additional considerations to keep in mind for specific areas of your home.
1. Bedrooms
Change bed linens and make the bed with freshly laundered sheets.
Vacuum and mop bedroom floors.
Dust and clean all surfaces, including nightstands and dressers.
2. Living Rooms
Vacuum upholstered furniture to remove dust and pet dander.
Clean mirrors and glass surfaces to create a festive atmosphere.
Pay attention to holiday decorations, ensuring they're clean and free of dust.
3. Guest Rooms
If you have guest rooms, ensure they are clean and welcoming.
Change linens and provide extra pillows and blankets for your guests' comfort.
The Benefits of a Holiday House Cleaning Checklist
Having a holiday cleaning checklist not only keeps you organized but also ensures that no detail is overlooked. It helps you create a warm and inviting atmosphere for your guests, setting the stage for joyful celebrations.
Holiday House Cleaning: Quick Tips
As you embark on your holiday house cleaning journey, here are some quick tips to make the process smoother:
Enlist Help: Don't be afraid to delegate tasks to other family members. Cleaning can be a fun and productive group activity.
Stay Green: Consider using eco-friendly cleaning products to reduce the impact on the environment and create a healthier indoor atmosphere.
Safety First: Keep safety in mind when using cleaning solutions. Ventilate the areas you're cleaning, and always store cleaning products out of reach of children and pets.
Plan for the Unexpected: Be prepared for unexpected messes. Spills and accidents are part of the holiday hustle and bustle, so keep stain removers handy.
Professional Cleaning: For a truly hassle-free experience, you can opt for professional cleaning services. These experts can deep clean your home, leaving it immaculate for your holiday gatherings.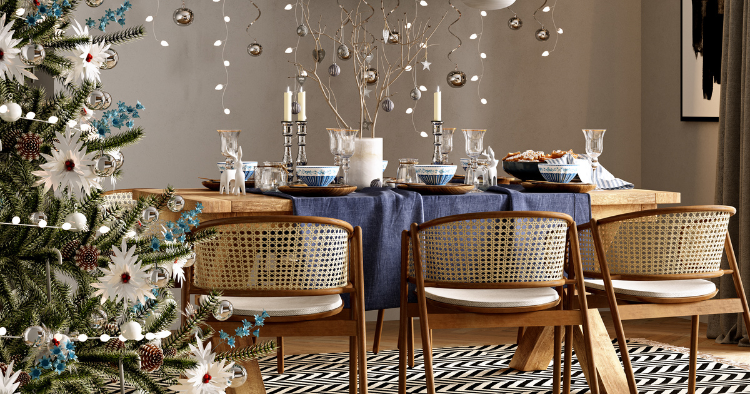 Holiday Cleaning: A Time of Transformation
In conclusion, holiday house cleaning is more than a chore; it's a transformative process. It prepares your home for the warmth and laughter of the season. With a well-structured holiday cleaning checklist and a bit of enthusiasm, you can ensure that your home is the perfect backdrop for festive celebrations and cherished memories.
Now, get ready to welcome your loved ones into a home that sparkles and shines, making your holiday season truly magical.