Cleaning Tips
We are experts in the cleaning business and we know how to help our readers with smart tips,
personal stories, and advices on cleaning services and products.
Lately, we've been seeing major environmental issues in the Philippines that have been causing a lot of concern. Taal Volcano has been releasing Volcanic Smog (VOG), and Manila has been dealing with SMOG due to unfavorable weather conditions. These environmental...
For a variety of reasons, cleaning can be challenging, such as: a lack of time, a lack of enthusiasm, clutter, or hard to reach areas not-to-reach spots, stubborn stains or grime, a lack of expertise or skills, and health concerns. You can take action to solve these...
In this ever-evolving digital age, technology has become an integral part of our lives, transforming industries and revolutionizing the way we work. The cleaning business is no exception, as innovative technologies have paved the way for more efficient and effective...
The rainy season brings relief from scorching heat and replenishes the earth, but it also invites an unwelcome guest into our homes: mold. As moisture levels rise, mold thrives, posing a significant threat to our health and the integrity of our living spaces. To...
Rainy season in the Philippines brings a refreshing vibe and a renewed sense of life to our surroundings. We, Happy Housekeepers, your trusted cleaning partner, believe in nurturing a clean and cozy home for you, even during this rain-kissed season. By taking a few...
The Coronavirus pandemic also known as COVID-19 pandemic has brought significant changes to various industries around the world. Cleaning business industry has been greatly affected in this matter. As the virus continues to pose a threat, many businesses including...
This Father's Day, go beyond traditional gifts and create lasting memories by involving Dad in household tasks. A father's day gift that can make dad's adrenaline pumping. Let's explore unique ways to celebrate Father's Day while also tackling house chores as a...
Janitorial cleaning services are an important part of keeping commercial and residential areas clean and sanitary. Cleaning a workstation or a living space can be time-consuming and intimidating, especially for people who lead hectic lifestyles. This is where...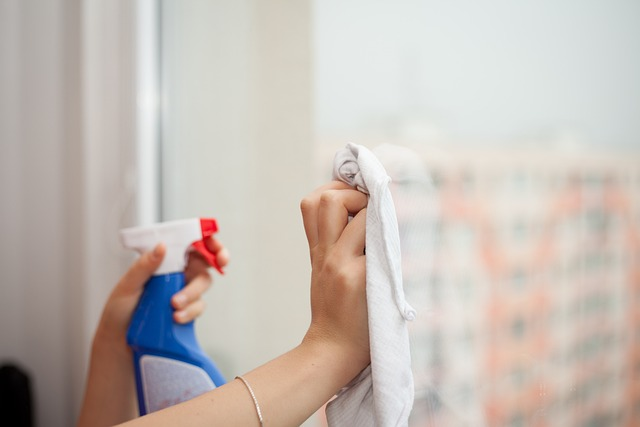 In today's fast-paced urban lifestyles, the demand for professional home cleaning services has witnessed a remarkable surge. As individuals and families face time constraints and seek convenience, these services have become an essential solution for maintaining a...
Cleaning a game room can be difficult, especially if you have a lot of gaming supplies and equipment. Here are some typical issues that you could run across when cleaning a game room:1. Dust buildup:In a gaming space, dust may build up quickly, particularly on...
Get latest news and cleaning tips!
Happy Housekeeper is your number one cleaning source. Read our cleaning blog to find out the best cleaning tips and tricks, industry trends, news, informational guides and more!